Welcome to the first edition of Triathica's TriChatter, a show that's all about triathlon.
About a week ago three triathlon maniacs got together to make history (we hope). My good friends Oguz Yildiz and Sherry Boston Rennard got together to shoot our first weekly show/video/audio podcast.

Triathica TriChatter Episode 1 [60:29m]:
Play Now
|
Play in Popup
|
Download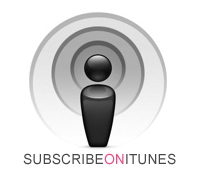 The purpose of our tri show is to spread the word about triathlon to get more people into the sport and to help those improve their performance that are already hooked.
Your hosts Ron Saetermoe and Sherry Rennard are both certified USA Triathlon coaches and they share their insights into the sport of triathlon in an entertaining way.
In this first show you'll get to know Ron and Sherry and some of their philosophies of triathlon, their coaching styles and their triathlon
success.
Each week we'll bring you a new show and provide the audio podcast at www.triathica.com and iTunes the video (in segments) on YouTube.com.
The topics will change each week but will include training and racing tips, interviews, race reports and stories from Ron, Sherry and others. We'll include guests and will shoot on location to help demonstrate things like proper water entry and transitions. Anyone interested in triathlon can benefit from.
Tune in weekly.
Cheers!
Ron & Sherry