Felicia Jones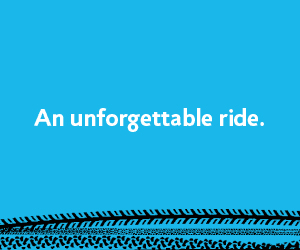 If you are wondering what dumb thing I am doing now, here it is . . .
Why am I doing this (the Bike MS: Bay to Bay Tour on Saturday, October 10th/11th)? Felicia isn't THAT kind of cyclist! I do understand that this is probably beyond my normal riding capabilities, but who am I to turn down a challenge?
This is a race in support of someone I greatly admire and wish that everyone can one day have the pleasure of meeting. Lynette is the spouse of a teammate and is a woman whose magnetic spirit always stays with you. Dave and Lynette have been fighting MS together for many years and in honor of the love and devotion the two have for each other (high school sweethearts, and still sweethearts) I want (and need) to ride. Dave and Lynette are great examples for how each of us should live our lives and love those that are a part of it.
I am really riding this grueling race because Lynette can't. AND if she could, she would probably beat Dave.
I understand that times are tough, but I would appreciate if you could donate even a few dollars (you don't have to post an amount on the page). If everyone donates just one dollar, and I send out 1,000 emails . . .
So, since I don't like to ask people for money, I have come up with a way to reciprocate for those that are eager to donate. Here are the donation levels:
$25 "Hungry Hippo" – You will receive 1 dozen homemade chocolate chip cookies or 1 pint of homemade salsa. You must be semi-local for delivery.
$30 "The Chef" – You are invited to a cooking class at my house where you learn how to bake chocolate chip cookies and make the infamous "Felicia's Salsa." Wine will be served, of course.
$50 "Wax On, Wax Off" – I will come to your home, if you are semi-local, and wash your car. This includes external washing, shine on the tires, and the windows. (Only one car, SUVs and minivans extra.)
$75 "Auntie Daycare" – I will watch your kids for 3 hours. This only includes your kids and a date will have to be negotiated. This only works if I live within 2 hours of your home or make a habit of coming to visit where you live (that is pretty much everyone); and that I like your kids.
$100 "Place Your Ad Here" – Body marking. Yes, there it is, I said it. I will post an ad for you, on my body, on race day. Now, this is limited to space (legs and arms only), and will have to be re-applied for the second day of the race (I plan on showering). This can be drawn by you, me, or my team members the morning of the race. I will supply minimally 4 marker colors (black, red, green, blue), but it must be something that I can show to my grandmother.
$150 "In Your Face" – You will be invited to watch the race (Day 1 Carlsbad, Day 2 San Diego) and to laugh and take pictures as I come crawling across the line. Sign making materials will be provided for you to express yourself to the racers (i.e. "Felicia is da bomb!" or "Only 80 more miles to go!") Those that make it to Carlsbad are invited to stay in the beautiful Carlsbad Residence Inn for the night and wish us well the next morning. Continental breakfast will be served.
$200 "You Have Got to be Kidding?" – At this donation level I will deliver a singing telegram from you to a recipient that is semi-local. This could include costume and, of course, dancing and clowning around. You must understand that the only songs I know all the words to are "Happy Birthday" and some Christmas carols, but I am sure we can work something out.
If you don't want to take advantage of any of these prestigious parting gifts, any amount you are willing to donate will be greatly appreciated.
Anyone want to join me for a ride?