What: Auction benefiting Challenged Athletes Foundation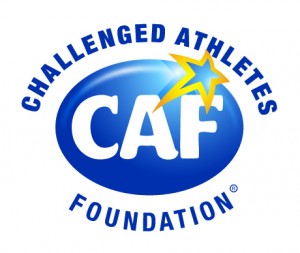 When: Wednesday, Aug 24, 2011, 6:30 PM until 9:30 PM
Where: First American Title Company
1 First American Way
Santa Ana, CA 92707
Join the OC Tri Club for for an exciting evening and help support a great cause. Every year OCTC holds a charity dinner and auction to support the Challenged Athletes Foundation (CAF). CAF provides opportunities and support to people with physical disabilities so they can pursue active lifestyles through physical fitness and competitive athletics. CAF believes that involvement in sports at any level increases self-esteem, encourages independence and enhances quality of life.
There are many reasons to attend OCTC auction and dinner. Check out these amazing auction items!!!
1. Personal training with pros Julie Swail Ertel, and Beth Hibbard
2. Triathlon entries to the Los Angeles Triathlon, Mountain Man International and Half ironman Triathlons, Orangeman Triathlon, Turkey Tri, Desert Spring sprint and international triathlons, Big Rock Triathlon, Catalina Triathlon, Wildflower Triathlon
3. Race entries to the Long Beach Marathon, Palm Springs Half marathon, Irvine Half Marathon,
4. Wet suits from club sponsor One Tri
5. Restaurant gift certificates to Plums, and TGIF Fridays
6. Bike Shoes from Shimano and running shoes from Road Runner Sports and Fleet Feet
7. Bike gear and fishing gear from Shimano including a $1200 pair of wheels.
8. Gift cards from Nordstroms ($500), Target ($250)
9. Travel packages to Hawaii, New York, New Orleans
10. This is the best reason of all… because you care about this important cause.
This year we are holding our 12th annual event at the beautiful headquarters of the First American Title Company. The mission of CAF is to provide training, inspiration and equipment to allow challenged athletes to become active. If you need inspiration check out this video:
You can register for our event at our web site calendar by following this link:
Auction Registration
This event is the club highlight of the year. Last year OCTC raised over $30,000 for the Challenged Athletes Foundation and sent 7 teams to participate in the San Diego Triathlon Challenge. The event will be hosted by Larry Davidson outdoors at the fabulous facilities of First American Title Company. Please join us a for a great night and a wonderful cause. You can get more information at the CAF Home page tab on OCTC's web site.
http://www.octriclub.com