The California 70.3, held in Oceanside is a race I have now done 5 times. It is a triathlon that I participate in that is basically in my backyard. I get to sleep in my own bed the night before, and it only takes 25-30 minutes to drive to the start on race morning.
This race "sells out" early every year because it is one of only five half ironman events held around the globe that has entry slots to the Hawaii Ironman. The race also draws some of the best triathletes in the nation, many of whom are "gunning" for their entry into Kona.
Due to the fact that an athlete generally must "win" their age group to garner a Kona Slot, it is definitely a tall order to make that a reality.
2,135 athletes participated in the race this year, and I would be battling it out with 63 other men in the 55-59 year old age group. The competition for me would include last year's winner, and the runner-up, so I had my work cut out for me.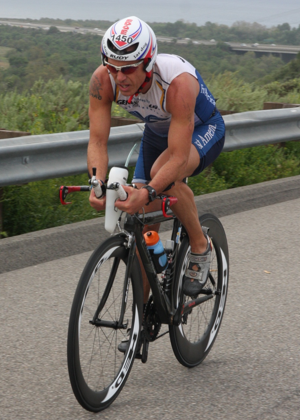 It was a perfect weather day, except I noticed it was a lot more windy than normal when I arrived in the transition area at 5:40AM. My swim wave was set to go at 7:21AM, so I had time for prepping and getting mentally ready for the 1.2 mile swim, 56 mile bike, and 13.1 mile run that was ahead of me.
Swim: I had one of my worst swims, and I think I did a lot of zigzagging, and swimming off course. The gasket on my swim goggles didn't hold, so I swam with my left eye shut throughout. I didn't feel bad in the water, but my swim was not good. I exited the water in 19th place in my age group. Swim time 35'13".
Bike: I have worked hard to improve my cycling every year, and I am very confident when I get on my Quintana Roo. I know I have to chase guys down on the bike, and that provides me with a lot of motivation. I went hard all day, and was able to average 20.7MPH for the 56 mile effort. It was a very windy day with most of the time spent, fighting it head on.
I got off the bike in 7th place, with 8th and 9th right on my heels. I had the 4th fastest bike time in my age group. Bike time 2h42'34".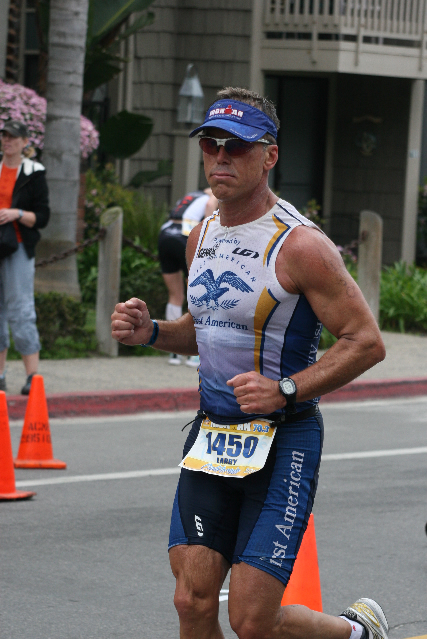 Run: I can bike pretty well, but running is my weapon. I wasted no time in transition, and now I was off to run quick and catch the 6 guys in front of me. I caught 6th, 5th, and 4th in the first 3 miles. I caught my friend Ron who was in 3rd at about mile 4 and wished him well. It took me till about mile 8 to catch the 2nd place guy. When I approached him, he said: "Larry, I am in 2nd place", I told him: "Mark, you WERE in 2nd place". I had one more guy to catch, and I just kept going as hard as I could. I had to stop 3 times on the run to clear a hamstring cramp, so that was annoying. I ran out of real estate, and came in 2nd place; 1'44" behind the winner. I had the fastest run in my age group. Run time 1h36'39".
My takeaways:
1. I had a great race, and I am blessed to be able to participate in these types of events
2. I am blessed to have a supportive wife who encourages me in my passion
3. I am blessed with terrific friends who I train with (mostly S&Q; you know who you are!)
4. I need to learn to swim straight, the winner beat me by almost 8' on the swim
5. I need to work harder to improve on my swim ability
6. I need to transition faster, the winner was 45" faster in the swim to bike transition
7. I am 100% jazzed for my friend Gary who won the 60-64 age group and is going to Kona!
I won a slot to the Ironman 70.3 World Championships in Lake Las Vegas in September. There were only 2 slots in my age group for that race, and the winner and I took them. Below are a few shots from the race taken by my buds Oguz and Ben.
Aloha,
Larry