Ron Saetermoe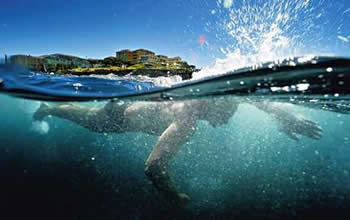 Well, the day is nearing . . . the day of the season's first ocean swim (for me). It had to happen sometime and that day is getting closer.
Many of you reading this are competing in the California Ironman 70.3 on Saturday, March 27th. Chances are, most of you aren't looking forward to the swim (myself included).
So, since misery loves company, I'd like to invite everyone (whether you're doing the race or not) to join me in doing my first open water swim.
Date: Wednesday, March 17th
Time: 4:30 p.m.
Location: Big Corona
See you there!
Ron