Ron Saetermoe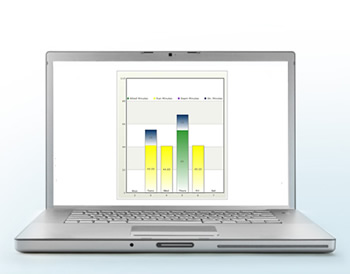 After you've mapped out your race year you'll want to develop your weekly routine. I highly recommend getting into a routine so you can adequately prepare your body and mind.
We all need motivation to train. It might look easy when others get up at 4:00 a.m. when it's 40 degrees outside and jump into the pool, but it's not. Getting into a routine and getting committed to it will help a lot. Better yet, recruit (con) another athlete to train with you. Misery loves company!
When developing my weekly plan I look at my schedule day by day. Do I have any routine commitments (like work) to consider? I take tennis lessons Monday evenings with my son, so any training I do must be done before or after that.
Then, I look at how much time I have available (and how much I want to train) each day. Since I'm a morning person I schedule one training session every morning. And since I do work, I schedule another session every Monday – Thursday evening. That's right, us hardcore triathletes train twice a day!
Fridays for me are recovery days to help me get some rest for the endurance stuff I do on Saturday and Sunday so I only do one workout. Saturday is generally a long bike ride of 3 – 8 hours with a transition run. Sunday is a long run of 1 – 3 hours preceded by a short bike ride. This sequence has me running Sunday on tired legs from Saturday . . . just like my races.
I made a couple changes in my training from last season. The most notable is the addition of resistance (strength) training. If you've been reading this newsletter you know what a strong proponent of resistance training Jarrett is. I did my first two sessions this week and they kicked my butt! I see that as a good sign.
The other big change I'm making is reducing my swim workouts and increasing my cycling workouts. I generally finish the swim in the top 10% of guys in my age group but I usually only finish in the top 25% of cyclists. And since the bike portion of the race takes more time, this change makes sense.
The following chart is what a "moderate" week in the "build" period looks like for my Ironman training:

CT = CompuTrainer
TM = Treadmill
Develop your own weekly plan and you're on your way to a better season.