Ron Saetermoe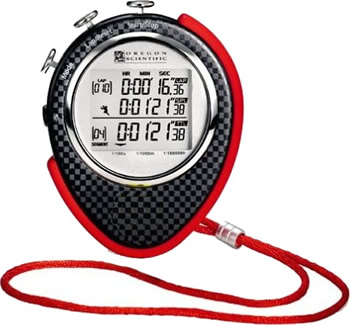 Strange isn't it that during a race we feel as if we're going as fast as we absolutely can then afterward think that we could have gone a little faster? Naturally, after the pain has subsided, faster seems quite possible.
My goal for every race is to feel good about my performance. That's it. That's my goal. Of course, if I better my time from last year, or manage to reach the podium, I'm quite happy about that. But most of all, I just want to feel good about my performance.
For example, my "A" race this year is Ironman Arizona on November 22nd. In order to do my best there I've had to sacrifice my racing performance to a degree to keep up with my training plan (yes, I use a training plan – I don't just suggest you use one). My performance at the OC Triathlon this year was quite good considering I rode 70 miles the day before and followed that up with a short transition run.
My time in 2008 was 2:34:51. 2009 it was 2:28:40. I'd improved my time even though I trained hard the day before.
A couple weeks ago I won my age group at the Magic Mountain Man ½ Ironman. I didn't plan it that way; I just raced my race and ended up winning.
Everyone has different goals when it comes to triathlon. For my friend Russ Jones, it's winning. At one point he had over 30 consecutive age group wins (and many of those were OVERALL wins). My friend Kirk Matkin's goal is just to have fun (if pain to you is fun). He joked that at the Honu ½ Ironman this year that he was going to take pictures all day and send them to us. It just gives you an idea of how our goals are different.
Going faster is a combination of a lot of things. Improvement in form, fitness and nutrition all contribute to it. Understanding the nuances of the race as well as your own body contribute too. It's a lot of things, including some luck.
Do I think you can go faster? If that's your goal, I'm sure you can. If you want to know how, you know where to find us.
Cheers!