Jarrett Pflieger
Do you know what your functional threshold power is on the bike? Do you know what functional threshold power is and why it is important? Are you looking for a way to improve your current cycling ability? By now, you have probably heard of training with power on the bike, but do you know why it is beneficial and how you can utilize it in your own training to increase performance?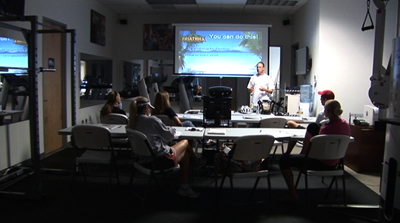 All these questions and more will be answered in Triathica's first FREE Introduction to Power seminar on Tuesday, November 24th at 6:00 p.m. at the Triathica Triathlon Training Center in Lake Forest, CA. We will cover basically everything you need to know about training with power. After the seminar you will receive a FREE personal power test on one of our CycleOps Club 300PT indoor cycles where we will establish your power and heart rate training zones. When you know your training zones, you can better plan and periodize your training, have more efficient workouts, test your training progress, and have a more accurate gauge of your current cycling ability.
For attending this FREE seminar, you will get a discounted price for our upcoming nine-week Cycling Transformation Package.

Call 949.273.6223 or email Jarrett@triathica.com to sign up for the seminar. Spots are limited, so don't wait.