Ron Saetermoe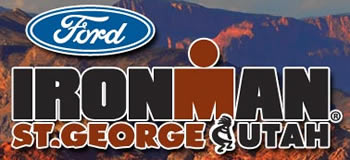 The inaugural St. George Ironman is coming up on Saturday, May 1st. This should be a really great, but hard race. The gang I usually hang with is going out next week to tackle this monster.
All reports have indicated that the bike and run will be real challenges. The venue sounds beautiful but the racers will probably be in too much pain to really appreciate any of it.
If you're interested in following any of the athletes on race day you can go to www:Ironman.com for up to the minute race results.
So, good luck to everyone. I'll be checking your progress throughout the day. Sorry if I missed you.
Denise Bardsley
Blaine Bardsley
Quinton Berry
Scott Callender
Gary Clendenin
Larry Davidson
Chris Davis
Jordan Dejong
Rene Rodarte
Roy Sharp
Brian Smallwood
John Steed
Martha Szufnarowski