Ron Saetermoe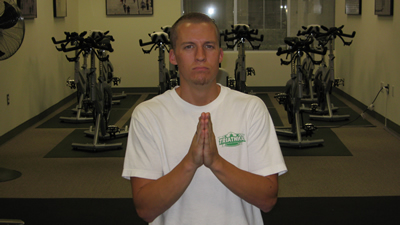 The "big dance" . . . Kona. The Ironman World Championships. Every triathlete's dream. Many try to get there but few actually make it.
I've been there twice . . . as a volunteer. In 2007 I watched my friends Larry Davidson and Mickie Shapiro compete (they both qualified). Simply awesome. By the way, it is also awesome to volunteer.
Anyway, if you haven't noticed, we're on a membership drive here at Triathica and our goal is to add 180 new members before December 31st. A goal I'm confident we will hit. However, I told Jarrett (Triathica facility director), if he was able to sign up 180 by September 30th that I would take him to Kona to watch the race.
Needless to say, Jarrett is extremely motivated. Therefore, if you know anyone that is considering membership, let me give you a couple good reasons for them, or you, to join:
10. Forty bucks a month is chump change.
9. Sign up before Obama makes you.
8. It would take you 41 months at $40 to buy your own CompuTrainer.
7. The Endless Pool makes you feel goooooood.
6. You know that with a little help you can beat that guy/gal that always beats you.
5. Ron is one really cool guy to hang out with.
4. The Triathica spin classes really kick butt!
3. It's fun to critique other swimmer's strokes on the Dartfish video analysis software.
2 No waiting for machines like at certain "globo" gyms.
1. Jarrett wants to go to Kona!
Anyway, we have a really great deal going on now for membership: one free training zone assessment of your choice (swim/bike/run), a $50.00 value AND a Dartfish video analysis of your choice (swim/bike/run), a $125.00 value.
Memberships are month to month. No initiation fees and no cancellation fees.
Please sign up. Jarrett really wants to go to Kona!
Cheers!