Ron Saetermoe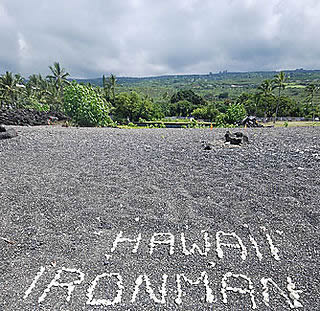 Like a lot of people, I saw Julie Moss on ABC's Wide World of Sports in 1982 and was just astonished at what I was seeing. This incredible woman simply wasn't going to stop for anything without finishing the Ironman. The challenge of the event and the drive of that woman inspired so many of us to tackle one of the hardest endeavors in sport.
I was coaxed into doing my first triathlon in 1983. I had no experience, training or even a bike at that point. I signed up and have been doing them ever since. And while not "age group competitive" I never forgot about Julie and the Ironman.
The longer I was competing in triathlon the more serious thought I gave to doing my first Ironman. The problem was, like many of us, my family and career took the front seat while triathlon took a back seat. And while I still had the dream, I never felt like I was sacrificing anything by not doing my first Ironman.
As my son grew and my business required less of my time day-to-day I was able to increase my training. I started to become more competitive in my age group in sprint and Olympic distance triathlons, so I decided to try my first half Ironman distance race: Vineman, in 2003.
I did okay in that race but realized I really liked the longer distances as well. Going fast was fun, but going long was challenging.
I kept training for the longer stuff and kept improving my performance. I got my first podium finish in 2003 at the Newport Beach Triathlon. What a great feeling!
My breakthrough year was probably 2007. I podiumed three times in triathlon that year and signed up for my first Ironman: Ironman Coeur d'Alene.
Now my training sessions got longer and I spent a lot of time trying to calculate my finishing time and placement in my age group. At least the time spent training would be worthwhile.
Well, after that race I definitely had the Kona bug. I wanted to get to Kona and would genuinely focus my efforts on that goal. I was realistic but for me qualifying for Kona was one of those audacious goals you set for yourself.
I knew my best opportunity would be after I "aged up" to the 55 –59 age group because I still needed a lot of base training and experience. So I continued to train and race and get the best advice from experienced Ironman all around me.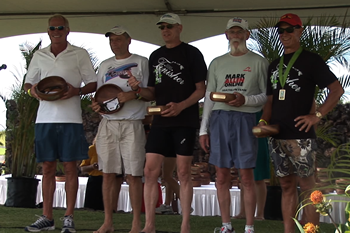 My goal for 2010 was to compete at Ironman Arizona (for the third time) and get my Kona slot there. However, because I did so well at Ironman California 70.3 I figured I'd better find another qualifying race that might allow me to "punch my ticket" this year. That was Ironman Hawaii 70.3 (Honu) for me.
It took a lot for me to get my Kona slot. Tons of training, experience and a little luck. A 25+ year dream come true. Just like Dudley Moore's response when the flower shop owner asked him "How does it feel to have all that money?" my response is the same: It feels great!
Cheers!