Alyson Wolfe
What would you do if something terrible happened to a family member, friend, or training partner?  Would you know what to do if a good friend went into cardiac arrest on a training ride?  Are you going to hope it never happens to you, or decide to be prepared just in case it does?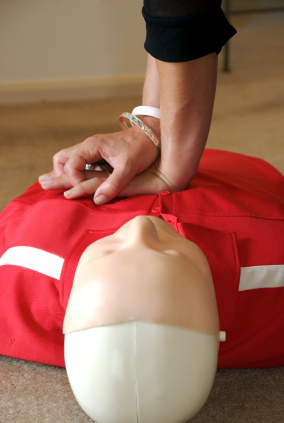 Triathica is happy to be hosting a CPR and AED class on Friday August 28th at 6:00 p.m.
This is a great chance to prepare yourself to handle a crisis to the best of your ability.  There are many benefits to knowing CPR and how to use a defibulator properly (AED) as it can, and often does, save lives. There's nothing valued more than life and knowing CPR and AED use can literally make the difference between life and death.  CPR provided within the first four minutes of a cardiac arrest gives a person the best chance of survival.
Athletes can especially benefit from learning these skills in the case of an emergency while training.  Many people train where medical help may be limited or unavailable.  Many people train in places where medical help is limited or unavailable.  If an athlete is faced with heart attack, drowning, or any other accident, they absolutely need to know the appropriate measures to take.  If the training companions of a victim wait for medics to arrive, they may not have time to receive the treatment needed.  If a person applies the CPR methods to the victim, the chance of recovery becomes greater.
All people, especially athletes, should learn the CPR techniques for saving the lives of their training partners, close friends, relatives and colleagues in a time of need.  Please join us on August 28th at 6:00 p.m. at Triathica to learn these valuable techniques and life saving skills.  The cost of the class is $60 per person.
If you're interested contact Jarrett at 949.273.6223 or jarrett@triathica.com.