Ron Saetermoe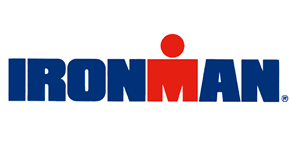 For many, the ultimate physical challenge is completing an Ironman triathlon. I have been competing in triathlon for 26 years now but didn't attempt my first Ironman until Coeur d'Alene last year (I also did Ironman Arizona last year).
Why did I wait so long? Simple. I had other priorities (family and work) and didn't want to just "complete" it I wanted to "compete" in it.
Well, I've got two under my belt now and will be attempting my third on Saturday, November 22nd (tune in to www.ironmanlive.com for race updates) which means I'm into my "race phase" training now.
As part of race phase I did the inaugural Magic Mountain Man ½ Ironman on Saturday, October 10th (see race report below).
Basically "race phase" is the part of the year where you increase your training volume and intensity. This final 9-week period prior to your race is critical. No more blowing off workouts and no more slacking.
At Triathica, we break the training year up into five, 9-week phases. Adaptation, base, build, race and taper. What about the other seven weeks? We call that the "cross-training" phase.
Since I raced on Saturday I took Sunday off. Today (I'm writing this on Monday the 12th) I put my wetsuit on and swam in the Endless Pool. My sets had me at 1:35/100 yd. pace, 1:31/100 yd. pace, then 1:25/100 yd. pace. Great workout!
We're just five weeks out from race day. The next three weeks will include some heavy volume followed by a 3-week taper. These next three weeks is when you really gain fitness in preparation for your race. In addition, since the workouts are so challenging they build confidence for race day as well.
I'm embracing these weeks and have my sights clearly set on November 22nd. I don't have any hopes of getting a Kona slot there but would like to break my lackluster performance of last year by over an hour. My goal? 11:15:00.
I figure if I can hit 11:15:00 and manage to keep my training up I'll actually try to get a Kona slot at IMAZ next year.
Only five more weeks. It will be here before I know it.
Cheers!