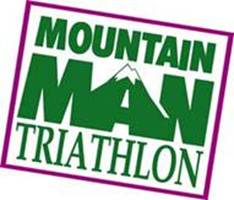 My "A" race this year is Ironman Arizona on Sunday, November 22nd so I really wasn't planning on beating myself up too much before then, but my good friend Larry (Lar Dog) Davidson talked me into competing in the inaugural Magic Mountain Man ½ Iron distance on Saturday, October 10th.
Since I'd be doing a long workout anyway for my Ironman training, the thought was "Hey, why not compete instead?" So I did.
First, let me say that Jonathan Pauley and Anneka Sakovich and the rest of the gang at Renegade Racing did an amazing job organizing this race. Jonathan, a great race organizer and quite an accomplished triathlete himself, knows how to put on a great show.
There were approximately 300 athletes competing, which is quite good for an inaugural race . . . especially one that was advertised as perhaps the toughest bike course for any ½ Ironman. That fact alone gave me pause.
It was great to have some friends sharing in my agony on Saturday. Gary Clendenin, Rene Rodarte (Triathica member) and Al Gaspari (Triathica coach) were all there, and incidentally, had great races as well.
The weather was near perfect. The skies were clear and the temperature quite comfortable all day, in the 70s. We did encounter a bit of wind on the bike course but nothing too drastic.
The swim was in the Castaic Lagoon and the water was a perfect 70 degrees. The water was calm as the sun came up just 15 minutes before race start.
The race was a "mass start" which simply means that all 300 athletes started at the same time. Since I've done a couple of Ironman races where there were over 2,000 athletes starting at the same time, this was cake.
I got off to a good start (I'm a swimmer first) in the 1.2-mile swim and headed directly for the triangle yellow buoy. A number of other athletes aimed for the round orange buoys but the line was more direct going straight for the triangle one. I saved a bit of time but didn't have the benefit of having anyone to draft off of. However, once I turned the buoy I had company. A welcome sight, actually, because now I would be able to catch a draft.
For those of you that don't know, drafting on the swim is quite legal. Drafting on the bike? Not so much.
Anyway, I was able to draft most of the way to the next triangle buoy but was on my own again on the way in. I felt like I was going quite fast and didn't see too many athletes ahead of me. Ultimately, I finished 11th overall on the swim.
I exited the water feeling great, but apprehensive about the bike course. Al and I drove the course on Friday and had a good idea what we were in for, but riding the course on your triathlon bike is quite different than driving it in the comfort of Al's Honda.
My 1st transition was quite slow which is a dramatic departure from my transition times in shorter races. This race was more of a "catered workout" and dress rehearsal for IMAZ so I executed my transitions as if I were doing an Ironman.
I'm starting the bike leg now and have the next 7.2 miles and 1,700 feet of climbing to look forward to. Al thought it would take about 45 minutes just to complete the first 7.2 miles and he was about right.
The downhill portions of the race were fast! According to Ergomo (my bike computer) I hit a top speed of 42.5 miles per hour. That's flying. Because some of the downhills were so steep there were signs on the course reminding you that riding in your aerobars was not permitted. Again, a nice touch by the Renegade Racing guys.
The bike was two loops on some pretty rough roads. Some stretches had both potholes and ruts. You could dodge these quite easily on the uphill portions but the downhill portions were much more difficult.
As you know, most triathlons require you to be body marked prior to the race, with your age on your calf. As usual, I had a number of riders in my age group (M50-54) pass me on the bike as evidenced by their temporary calf tattoos. While my cycling has improved markedly over the past several years, it is still my overall weakness.
Anyway, I pressed on and wondered if I'd have any legs left to complete the 13.1-mile run. I have to say, I've never been happier to be off my bike. 54 miles (a little short of the traditional 56) and nearly 6,000 feet of climbing. Average cadence: 89. Average watts 186. Average speed 15.9 miles per hour.
Again, I took my time in transition and headed out on the run. At least the run would be fairly flat. The run course was out and back which I love because you can see all of the other athletes in front of you and behind you.
I knew Al and Gary were in front of me on the run. Both looked very strong.
About three miles into the run I encountered the first finisher, Kirk Nelson coming the other way. That is one fast dude! Shortly after that I passed Gary. Gary is in the M55-59 age group and is an excellent athlete. I don't know Gary that well and as I passed him I asked him how old he was because I couldn't tell because he had his compression socks on which covered his age. He told me he was 58 so I knew I wouldn't have to compete against him. Good thing, too!
I felt better than expected on the run but my heart rate was running higher than I would have liked (about 170). Since I felt okay, I pressed on.
I passed a couple of guys in my age group on the run but had no idea what place I was in. I saw Al coming the other way at about mile six. He still looked strong and happy.
At about mile eight I decided to pull back a bit and try to get my heart rate down around 160 or so. As I did Gary passed me. "You go Gary!" I naturally let him go since we weren't in the same age group. If he had been in my age group I certainly would have challenged.
At about mile 12 another guy in the M55-59 age group passed me. He was moving and had Gary in his sights. He challenged but Gary won the sprint to the finish coming in 1st. Way to go Gary!
For me, I kept looking over my shoulder to see if anyone would challenge me. No one did so I coasted to the finish. 5:52:01. Good enough for 1st! Way to go Ron!
The guys I passed on the run came by to congratulate me after the race. That's one of the things I love about this sport – a lot of classy people.
Swim: 31:29 (11/199 = 5.5% overall)T1: 4:30 (112/199 = 56.3%) Told you I was slow!
Bike: 3:22:43 (60/199 = 30.1% overall) 15.9 MPH average
T2: 2:00 (84/199 = 42.2%) See what I mean?
Run: 1:51:17 (42/199 = 21.1%) 8.29 mile pace
Overall: 5:52:01 (33/199 = 16.6%)
Place: 1/12 (8.3%)
Al: 5:44:27; 7/36 (19.4%)
Gary: 5:48:26; 1/12 (8.3%)
Rene: 6:42:29; 6/12 (50.0%)
Ron Saetermoe