Ron Saetermoe
I'm no mental health expert but I do know a few things about getting mentally prepared for triathlon racing. Having done over 100 races I've learned a few things you might find helpful in your upcoming races.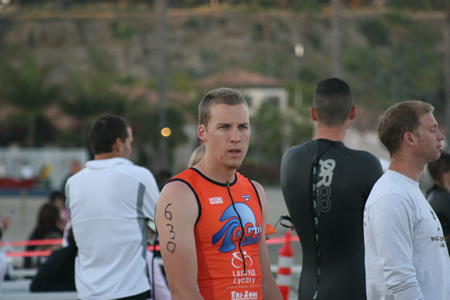 1. Be physically prepared: The more physically prepared you are the more mentally prepared you'll be. If you're going to be doing your first Ironman and the longest you've ever ridden your bike is 50 miles, you're not prepared.
2. Be organized: You'll find the most comprehensive pre-race checklist at www.triathica.com that I've ever seen. Create your own list and check it numerous times before the race. Reduce your stress by being ready.
3. Go to the race site: The more you know about the race and the race site the more confident you'll be on race day. For this reason, I love doing the same races over again, because I know the race.
4. Sleep: If you don't get enough sleep you simply can't be mentally prepared. Granted, it will be hard to sleep the night before a race so get some good sleep two nights before and nap the day before, if possible.
5. Eat right: Your mental health is impacted by what you eat. Put good stuff in and you'll be sharper mentally.
6. Visualize: Visualize the entire race from where you're going to seed yourself in the swim to the smile you'll have at the finish line.
7. Practice: Practice your form in all three events and practice your transitions.
8. Consider contingencies: Rarely does everything fall into place on race day. Try to determine all of the conceivable problems from hydration issues to flats. Determine in advance what you can control and how you'll deal with it.
While I'm no Dave Scott or Mark Allen, I have done a lot of racing and find that these tips have helped me over the years. I hope they'll help you too.
Cheers!