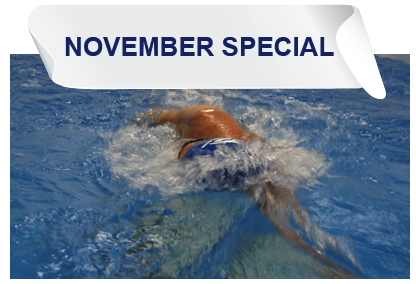 Do you dread the triathlon swim? You're not alone. I'll bet more than 50% of triathletes do.
If you're interested in improving your swim performance in 2010, we've got the solution for you. No, it's not more mind-numbing laps, it's our Swim Transformation Package.
Here's how it works:
Step 1: We videotape your stroke, analyze it, provide feedback and a DVD copy for you.
Step 2: You receive five personal training sessions in our Endless Pool.
Step 3: We videotape your stroke again and review your improvement.
And here's the best part: if you don't think your stroke has improved after your five sessions we'll refund every penny!


Contact Jarrett@triathica.com or call 949.273.6223 for more information.