Ron Saetermoe
We're glad that the OC International Triathlon is back for a second year now since the race tragically ended in 1993 with Jim MacClaren's crash that made him a quadriplegic. It truly is one of the great Southern California races.
I first did the race in 1984 as part of a relay team when I was working for Mitsubishi Motors. I'm a pretty good swimmer and the company team needed a swimmer so it all worked out. This was to be my second triathlon, and first as a member of a team. My first was in 1983 in Iowa – who knew!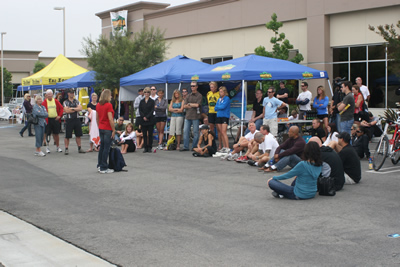 Anyway, we thought we'd invite anyone out that wanted to sit in on a "course talk" here at Triathica. We'll go over the course and discuss race strategy. We'll also hear from Pete and Corrine, the two athletes we've had the pleasure to train for the past 10 weeks.
Date: Tuesday, September 22, 2009
Time: 6:30 p.m.
Place: Triathica, 26475 Rancho Parkway South, Lake Forest
For more information please contact Jarrett Pflieger at Jarrett@triathica.com or 949.273.6223.