Jarrett Pfleiger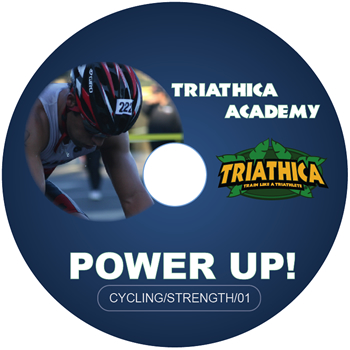 We're extremely pleased to announce that we sold our very first workout DVD this week! This is an entirely new avenue for Triathica — one that we're all very excited about.
Triathica is in the process of creating the Triathica Academy, which is basically "the school for triathlon." This school, like many traditional schools, has a campus and will offer online and distance learning as well. Power Up! is our first distance-learning offer.
Our goal with our workout DVDs is to go beyond the traditional exercise DVD's and help the athlete track their progress. For example, when you purchase Power Up! , you are encouraged to go to www.triathica.com to establish your training zones, and corresponding "watts" (if available).
The training zones are referenced throughout the workout and will allow you to gauge your effort and compare it to previous and subsequent workouts. If the athlete can establish their watts, the athlete's progress gets even clearer.
So if you're looking for a great workout you can do at home on your trainer or spin bike, look no further.
Check it out here: