Ron Saetermoe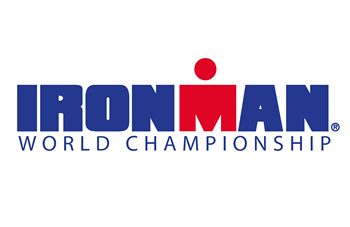 I'm writing this article Thursday afternoon. Jarrett and I leave for Tempe in the morning. I'm fortunate to have so many great friends and supporters wishing me well for my race on Sunday (Ironman Arizona).
Most of them are encouraging me to try to "punch my ticket" to the world championships in Kona. While I really appreciate their support, this is highly unlikely. I've done two of these races before and know how hard the event is. You really have to give it a lot of respect. Heck, you've really got to give the people who attempt it a lot of respect. It's hard!
I'm racing as a 54 year-old this year, which means I'm at the wrong end of my age group (50-54). Yes, that four to five years makes a HUGE difference when you reach the half-century mark! Sure, there are guys at 54 that qualify for Kona, but they're otherworldly like the biggest stud in my age group, Joe Bonness.
No, I'm racing for me this year. I'm racing for redemption. I wasn't happy with my time last year and had a bunch of excuses for not doing better. This year I'm healthy and trained up better so I'm hoping for better results.
The funny thing about Ironman though is no matter how much planning and work you do you still don't know what kind of day you're going to get. The weather is predicted to be a cool, no…. COLD! 45 degrees. Can't wait to jump into that dirty Tempe Town Lake in the dark in 45 degrees. At least the water will feel warm. The rest of the day should be lower 70s until nightfall. Not a lot of wind either. Almost perfect racing conditions.
Another factor that has been coming into play in recent years are the number of qualifying slots allocated to the various races. We should start about 2,300 – 2,400 competitors Sunday, which is about the same number as last year. The problem is we've got 10% fewer Kona slots than last year.
You see, WTC (the owner of most Ironman races in North America) keeps adding races and stealing slots from the established races to give them to the new ones. So while we'll have about 40 more guys in my division than last year we'll have one less slot (four instead of five). As a result, it keeps getting harder to qualify.
No, I'm hoping next year will be my year. 1.1.10 I age-up to the 55 – 59 age bracket which means I'll be the baby again. There are fewer Ironman slots but there are also fewer competitors. In addition, I'm getting stronger on the bike and my running legs off the bike are getting stronger too.
My tentative plans for 2010 are to do Ironman California 70.3 then to register for Ironman St. George in May. Then to do Ironman Arizona again in November. Theoretically, this will give me three chances to qualify (if you don't count my lottery entry) but realistically two. You see, all the really big dogs come out for the 70.3 races to try to get their Kona slot so my chances to qualify at California are EXTREMELY slim.
It's a dream of mine to qualify and go to Kona. I'll let you know when I do!
Cheers!