Ron Saetermoe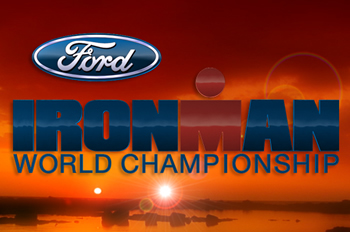 Since I've just qualified for the Ironman World Championships in Kona I certainly don't consider myself an expert on the subject but I might be able to give those of you that share my dreams some advice that may help. Much of this is what I have learned through my readings, interviews with successful Ironmen and my own experience. Let me know if this helps.
1. Don't be in a hurry. Most of us are mere mortals and won't be able to put together an Ironman qualifying time in a couple short months. Yes, there are those few, and you do hear the stories, of people that were world-class runners or cyclists that manage to qualify quickly but that simply isn't the story for most of us. My quest started in 2007 with my training for my first race in 2008. I then qualified in 2010.
2. Aging up is great! Depending on where you are in your age group, one way of getting to Kona is simply waiting out the other guys. It's never easy but at Ironman Hawaii 70.3 there were 172 men in the 35 – 39 age group, there were 47 in mine (55 – 59). The odds definitely improve as you age.
3. Train your tail off. I doesn't matter what age or sex you are you simply can't avoid the hard work. You're probably going to have to train 20 or more hours per week during your race/peak phase of your training – and it needs to be quality training at that. Build up to that volume slowly but you need to put in the miles.
4. Work on your limiters. For me, my limiter was always the bike. I was usually in the top 10% of swimmers, top 20% of runners but in the bottom 50% of cyclists. And since the bike portion of most races is 50% or more of your total time (including Ironman) the answer was obvious. I got myself a CompuTrainer and learned to love it.
5. Dial in the nutrition. We all talk about it but few of us take it all that seriously. Often, we simply talk to someone else and blindly do what they do. I really think you need to figure this out for yourself, and try different things. For me, it's hard to consume anything solid when I'm riding or running hard so my solution was Infinit. But before I tried it in any of my races I used it a lot in my training. For me, it works.
6. Pick your race carefully. Since I still only consider myself to be an "okay" cyclist now I picked Ironman Arizona as my "A" race for 2010 because the bike portion is fairly flat. A bunch of my mates signed up for Ironman St. George and as much as I wanted to join them I knew that race wasn't for me. Try to find a race that suits your strengths. If you're a strong swimmer try to find an ocean race where they don't allow wetsuits. If you're a strong cyclist look for a bike course with a lot of hills. If you're a strong runner look for a hilly run course.
7. Boost your confidence. Because of all my hard work I reached the podium in 2009 nearly every time I raced. Of course, most of the races were smaller, local races but I became a regular on the podium. As your performance improves so does your confidence. Now when I race I fully EXPECT to podium!
8. Get the right equipment. Perhaps more than the actual performance improvement, your equipment helps you gain confidence as well. I got myself a new slippery wetsuit (Quintana Roo Superfull), I got myself a new bike (Cervelo P3) and I got some new running shoes (Asics Kayan). All three fit me well and I feel more confident racing with them.
9. Select good advice. Get advice from everyone but use what works for you. For example, one athlete I know eats as much as possible during every race, so that was his advice. That doesn't work for me so I tried something that does. Parse through the advice and try everything – BEFORE, not DURING the race.
10. If all else fails, enter the lottery. I entered the Kona lottery three times and never got in. A friend of mine got in three times on the lottery! Now I'm glad that I didn't get in on the lottery because this means more. Oh, I would have gone, but this way is so much better.
I hope this helps. If your dream of making it to Kona one day is a priority for you, you will certainly make it there. Best of luck!