Ron Saetermoe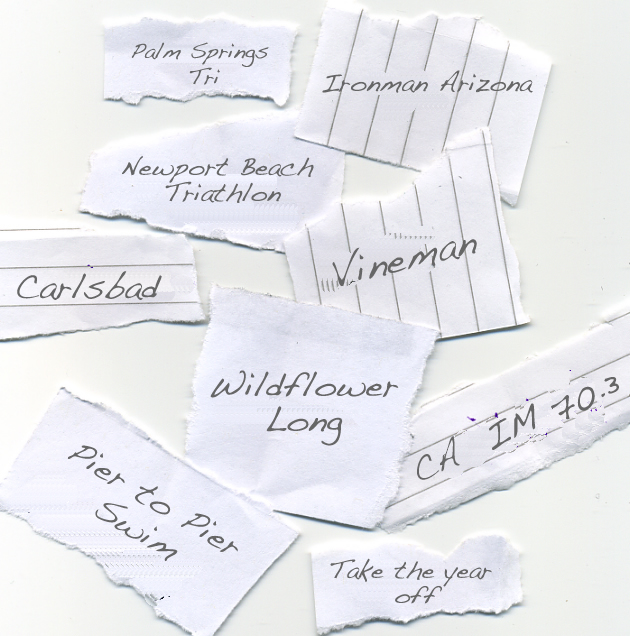 Southern California is really a Mecca when it comes to triathlon races. We are very fortunate to live in an area where there are so many fantastic races. The only thing we don't have anymore is a full Ironman.
With there being so many races how do you choose which one suits you best? Here are some ideas that may help:
- Are you a strong swimmer? If so, you should look for races that have relatively longer swims like the Redondo Beach Triathlon, which is a ½ mile swim, six-mile bike and two mile run. You could also consider races that include an ocean swim as opposed to a lake swim, for example.
- Are you a strong cyclist? If so, you should consider races with lots of hills on the bike course. If you're like me (a slower cyclist), you look for courses that are more flat. I'm doing Ironman Arizona in November because the bike course is flatter than most.
- Do you like to travel? Last summer I had business in Detroit and just for fun decided to see if there were any triathlons in the area during the time of my trip. There was, so I signed up, borrowed a bike and raced (took 2nd place). That was a very memorable race for me.
- Do you like to socialize? I did my first Ironman last year at Coeur d'Alene because I had so many friends doing it. It was a blast because I kept seeing them around town and on the course. It was very motivational.
- How did you do last year? I tend to do a lot of races over and over again because I want to better my time from last year.
Whether you've got a great reason, or no reason at all, racing is fun and I hope to be doing it for a long time to come.