As your race approaches you probably get more nervous. Depending on the race, the nerves may start days, or even weeks, prior to your race. While I don't think worrying about your race serves any productive purpose, you're just going to have to deal with it.
The best advice I can give you is to just plan the best you can. The best planner I know (not for triathlon) is my mom. She will literally start packing for a trip weeks, or even months, before the actual trip.
Must 1: Get a good race checklist. You can find Triathica's here: Simply having this list and making sure you've got everything will help settle the nerves. It seems like every race there's someone that forgot his or her goggles, helmet or even their bike!
Must 2: Check out the course. If possible, go to the race site, along with the course map, if there is one, in advance. Actually ride, drive or run the course if possible. Again, if you know what to expect it will put you more at ease.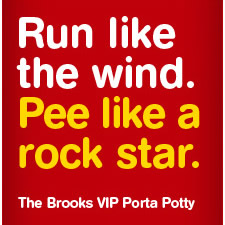 Must 3: Give yourself plenty of time race morning. You never know what can happen so give yourself lots of time. You may find that there are closed roads; long lines at the Porta Potties (If you are lucky, you may pee like a rock star) or you may get a flat on your bike. I've been first to arrive at more than one race in my career.
Must 4: Keep your transition area simple. If you don't need it pack it in your backpack and get it out of the way. If you need it, lay it out neatly on your towel or mat. And by the way, you probably don't need a bucket of water to rinse your feet off or a lounge chair to take a nap!
Must 5: Get warmed up and stretched. Follow your normal pre-workout routine – don't try a new stretch you see someone else doing. Following your routines will also help settle your nerves.
Must 6: Get in the water prior to the race start if it's possible. Some races it's not possible so try not to get stressed about this. I like to swim easy for about 100 yards, then go hard for about 25, then repeat. I feel that this helps get you used to the water while getting you ready for a quick start.
Must 7: Breathe deep. Get in as relaxed of a state as possible (hard to do). Then, go!