Jarrett Pflieger
One of the great aspects about competing in the sport of triathlon is all the relationships you can form along the way. Training and competing alone is OK, but nothing beats the competitiveness and camaraderie of training and racing with a friend or a group.
Triathlon is a great way to meet new people that share your interests and athletic goals. The social aspect of the sport is what draws many people to it and keeps it growing. Meeting other athletes and staying connected is easier than ever before with all the tools available on the Internet. I'm sure many of you already have a Facebook and Twitter account, but if you don't, I highly recommend you check them out.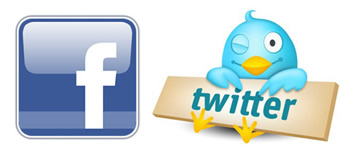 Facebook.com and Twitter.com are great for keeping up with what's going on in the sport, both locally and abroad. Triathica has accounts with both websites and we routinely send out updates, articles, tips, and announcements that are free to anyone. Aside from joining a local organization like the Orange County Triathlon Club, setting up an account with a social networking website is a great way to connect with other athletes, learn training and racing tips, find training partners, and more.
Check out our Facebook and Twitter posts and create a free account while you are there if you do not have one already. Please introduce yourself; we'd love to meet you.