Ron Saetermoe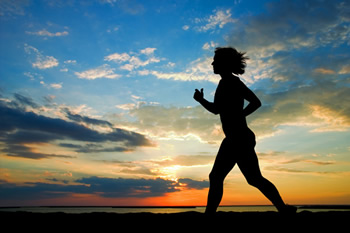 It's not always easy to stay motivated. For me, it's easy to stay motivated as an important race is approaching (mostly because of the fear I suppose) but in the beginning or middle of my year it certainly isn't.
I actually think you can develop motivation as a habit (or addiction). I'm one of those people that never has to set an alarm to get up in the morning, no matter what time I get to bed. Without fail I'm up at 5:00 every morning. Sometimes a half hour earlier or later but almost always at 5:00.
So here's what I find: I go through stages prior to my workout.
Stage 1: Get moving. So when I'm awake and I'm not feeling particularly motivated I can either lie there or attempt to go back to sleep (which is rare) or just start moving. I'll use the restroom, get a drink, get dressed and try to get my mind into the workout I have planned (yes, all of my workouts are planned well in advance).
Stage 2: Dial back. At this point I'll frequently convince myself that I'll dial back my workout. This helps me get started. Hey, a 30-minute easy spin sounds better than a 60-minute sufferfest! Dave Scott always said any workout is better than no workout.
Stage 3: Get started. So I'll start out on my swim/bike/run workout satisfied that I'm going to work less than my plan. Then, something funny happens – the workout doesn't seem so bad so I enter the next mental stage of my workout.
Stage 4: Bring it! Generally, once I get started I feel better than I thought I would. That's not always the case but usually is so I muscle through the first couple intervals. It feels hard, but definitely doable.
Stage 5: I did it! After I've finished one of my planned workouts when it looked like I might totally sloth, I'm very proud of myself. Sure it's exactly what I had planned but I could have just as easily skipped it. Damn I'm good!
This is how it works for me on those days I'm just not feeling motivated. What do you do?
Cheers!