In this edition of TriChatter Ron and Sherry discuss their recent race reports as well as "swim crack" and tapering.
It's always interesting to hear race reports from other triathletes and Ron and Sherry's insights can help you determine whether the venues they race might appeal to you. In addition, they will provide tips and tricks that might save you some time and aggravation at your next race.


Triathica TriChatter Episode 2 [56:20m]:
Play Now
|
Play in Popup
|
Download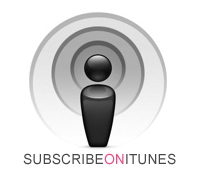 In the "swim crack" segment Ron and Sherry discuss swimming tools such as kick boards, paddles and swim buoys. They don't agree on much but the debate is a spirited one.
Tapering is a critical element of preparing for your triathlon and Ron and Sherry will give you their views including how long you should taper prior to each distance event (sprint, Olympic, 1/2 Ironman and Ironman).
As always, it's entertaining and educational.
Tune in weekly!
Cheers!
Ron and Sherry