Here's what some of our athletes are saying in regards to their experience with us: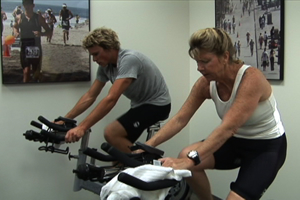 "I was part of the spin class, which was very invigorating and lots of fun. I had never trained with "WATTS" before. What an impressive difference measuring your effort and level of improvement over time. The instructors were very informative and interested in me as an individual wanting to improve and work toward my personal accomplishments.
My son practiced in the Endless Pool, which was WAY TOOOO COOL! What an experience. With the measurement capabilities that are characteristic of the pool, you really get an impressive overview of your swimming talents/stroke, etc. I look forward to being an active member of Triathica and watching my level of success do nothing but improve to a solid-state form."
Susan Miller, Mission Viejo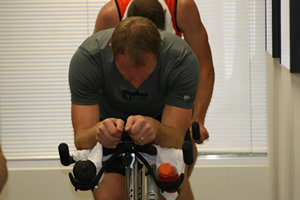 "Triathica has been a hugely beneficial in my training and my development as a Triathlete.The facilities are great, from the Endless Pool to the CompuTrainer they have everything I need for my indoor training.
The people are awesome, there is a lot of support and knowledge about training available at all times. They are always coming up with new ideas to help you, with group swims, runs and rides available you never need to train alone if you don't want to.
It has been a real help to me in a lot of ways, and I am excited about working toward my first Ironman with their help."
Michael Freeman, Mission Viejo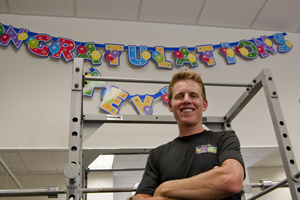 "Striving to be a competitive triathlete, there are many grueling obstacles to overcome during the race, as well as in training. I struggle in my swimming, but with the use of the endless pool at Triathica, the group open water swims, and helpful tips from the Triathica staff, I am already seeing improvement in my swim stroke and speed in just a month. Not only does Triathica have all the tools and equipment for training to become the best triathlete you can be, it also has all the coaching and support you need to stay positive and focus on your goals, which is truly important to me. I can't wait to see my progress in the future with Triathica as my gym."
Kevin Cowell, Orange County