Ron Saetermoe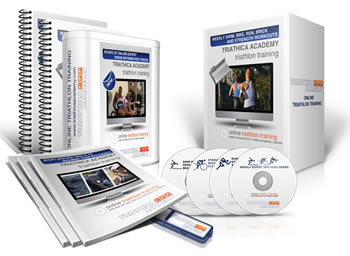 We've talked several times about our new mission here at Triathica . . . the Triathica Academy. Well, that mission is about to be deployed and we hope you'll come along.
The Triathica Academy is a "paid for" subscription service aimed at helping develop triathletes of all levels. It is (will be) the most comprehensive online triathlon development website in the world including workouts, training plans and information to help improve your health, fitness and triathlon performance.
To give you a flavor for where the Triathica Academy is headed I hope you'll join us on YouTube at the Triathica Academy Channel here: http://www.youtube.com/user/TriathicaAcademy
We've posted three free videos from our "Triathlon Experts" series:
Episode 1: Women in Triathlon with Sherry Rennard. Sherry shares her insights about women in triathlon and has some advice for women who want to get into the sport of triathlon.
Episode 2: Finding a Good Massage Therapist, Kathy Flippin: Kathy talks about what to look for when choosing a massage therapist. She tells us why seeing a massage therapist who specializes in sports massage is important.
Episode 3: Weight Loss with Kristy Richardson: Kristy talks about weight loss for the triathlete and how to attain the proper weight through good nutrition.
And this is only the beginning. We'll have lots more videos, podcasts and workouts at the Triathica Academy.
Watch for more details.
Cheers!