In this edition of TriChatter Ron and Sherry share a range of tips, tricks, and stories about triathlon transitions. If you're a competitive triathlete (racing for the podium) you've got to be fast in transitions or you could literally lose the race. It's much easier to transition fast than it is is knock a couple minutes off your swim time — it's free speed.

Triathlon Transition Tips, Tricks, and Stories | TriChatter - Episode 5 [37:02m]:
Play Now
|
Play in Popup
|
Download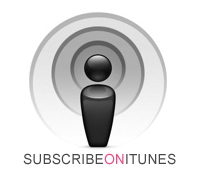 They'll also discuss some things they've seen, and done, that don't work. Learn from their experience and transition faster at your next race!
Tune in weekly!
Cheers!