In this edition of TriChatter Ron and Sherry talk to Christina Genter, one of Sherry's newbie athletes.
Christina wasn't happy with her health having gained a lot of weight after childbirth and decided to do something about it. She is one of the most motivated and disciplined athletes you'll find as she attempts her first triathlon ever, the Mission Bay Triathlon on Sunday, October 3rd.

TriChatter Episode - 4 [39:53m]:
Play Now
|
Play in Popup
|
Download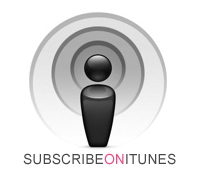 Tune in and find out how Christina balances work, family and training as well as her secrets to getting her life back on track again.
Five Reasons You Haven't Tried A Tri: It is human nature to be scared of unfamiliar territory. We are all excellent at making excuses to keep ourselves from going out of our comfort zone and trying something new. These excuses could be keeping us from doing things that could change our lives for the better.
Tune in weekly!
Cheers!