Ron Saetermoe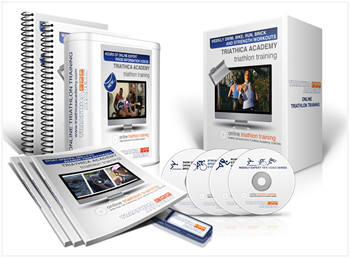 The support we have received for Triathica over the past year has been great. I appreciate every bit of it!
So what's next for Triathica?
I've written about it several times but I have to say that I'm getting very excited about our new business model. My partner in the Triathica Academy, Oguz, showed me the beta version of our new website last week. It really looks great!
So what is it?
The Triathica Academy is going to take online triathlon training to an entirely new level than ANYONE has ever seen. We are going to be offering a monthly subscription service that will provide the triathlete all of the resources they need to complete their first triathlon or reach their goals of qualifying for Kona.
The core component of the Triathica Academy is the weekly workouts. We're going to provide weekly swim, bike, run and resistance training workouts that contain a ton of detail. The swim, bike and run workouts will include markers for heart rate and rating of perceived exertion (RPE) so when the athlete does the workout again later they will be able to see their improvement.
Additionally, the Triathica Academy will provide lots of other useful information. We've already shot several informative videos with various experts that are sure to help subscriber's performance.
We'll also have a newsletter, blog and chat. It really is exciting and I think you're going to love it.
And again, thank you all for your support!
Cheers!