Ron Saetermoe
It may be smoldering hot outside now, but in the next month or two, you can expect things to change.  The days will get shorter, and the air colder.  It may be hard for you to get all your workouts in due to weather or dislike of riding in darkness.  That's where Triathica comes in.
We have literally everything you need to get your workouts in, all in a cozy, climate controlled facility.  Don't let the comfort fool you.  Indoor training is the perfect way to focus on your workout and your workout alone.  No worrying about cars, obstacles, visibility, flat tires, waiting for a lane, wearing a jacket, etc.   Everything is in a controlled setting which helps you take your workouts to the next level.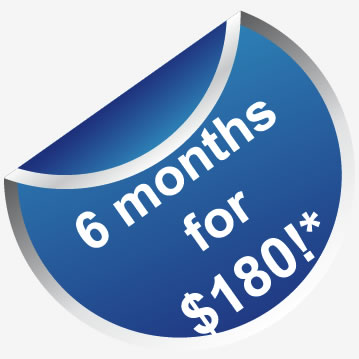 With the racing off season and winter approaching, we're announcing our best deal to date . . . one that will probably NEVER be repeated . . . a six-month membership for just $180.00!!!  This is a huge savings off our standard membership of $50 a month.
We know the economy is tough and many of you have been holding off on spending any extra money.  However, we also know how dedicated you are to the sport of triathlon.  So we're hoping that this offer will get those of you that are on the fence to come on in and "train like a triathlete."
Here's how it works:  Enroll in any of our four memberships from September 1, 2009 to September 30, 2009 and you will get to train here at Triathica for just $180.00 ($30.00 per month).  Your fees are due upon enrollment but we do have a monthly installment option of $210.00, or $35.00 per month.
Your membership begins October 1, 2009 and runs through March 31, 2010.  If you want to come in before October 1st to train you will need to buy a regular membership for $40.00 (for an "associate" membership) until October 1st (for the month of September we're bringing back the three training zone assessments in swim, bike and run with your paid membership — a $150 value.)
Our thought is that with winter coming and daylight savings going, you'll want to do more of your training indoors.  And what better way than with our PowerTap spin bikes, CompuTrainers, an Endless Pool, and Landice treadmills, the smoothest and most quiet treadmills you will ever run on?
Give us a call or come on in. 949.273.6223, Jarrett@triathica.com or 26475 Rancho Parkway South, Lake Forest