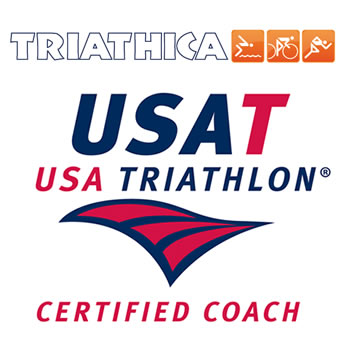 In my opinion, every triathlete should have a coach. If you read the triathlete magazines you'll see that even the elite in the sport have coaches; even those that have been in the sport many years.
Naturally, being a triathlon coach, I'm biased to coaching but I firmly believe that if you want to do your best you'll get one.
This time of year I talk to a lot of athletes that are interested in obtaining the services of a coach. I enjoy these conversations because they're filled with so much hope for the coming year. Which races should I enter? How much training will I have to do? What equipment do I need? It's all really great.
Of course, being motivated now is the easy part. The tough part is all the hours and thousands of miles of training ahead.
Here are some of the people that have coached me: Dave Scott, Mark Allen, and Michael McCormack and Michael Collins. Not too shabby, right? Here's the thing, they all have different styles and different opinions. So what do you do?
Here's how to get the most out of your coach:
• Interview him/her to make sure there's a connection on a personal level. If you're not compatible on a personal level just find another coach. Is there a Match.com for triathlon coaches? Hummm!
• During the interview have him/her discuss their coaching philosophies. For example, what do they think the appropriate volume of training should be for your primary race distance? If you don't think there's a fit, move on.
• How long have they been in the sport? I hate to say this but anyone can get certified as a triathlon coach. Personally, I've been doing triathlons since 1983.
• Do they have an organized approach? One thing they don't teach you in triathlon school is how to put together an organized training approach. At Triathica we start by assessing your fitness and develop a plan based on your fitness and your key races. Are their workouts clear? Do you understand EXACTLY what you're supposed to do?
• Do they give you feedback? Feedback is critical to your improvement.
• Are they excited about the sport? If triathlon is just a job to them it won't be much fun for you. You want someone that's going to get excited about hearing about your plans and your accomplishments.
Now is the time if you're going to do it. I'm working with my athletes right now on their calendars and their training plans for 2011. Make next year your best year in the sport yet and get yourself a coach.