Former All-American Swimmer Reveals His Proven Methods To Slash 5-10 Minutes Off Your Triathlon Race Times...
Discover These Absolutely Effective Swim Techniques & Training Systems for Triathletes That End Frustration and Maximize Your Triathlon Potential...
To Learn How to Swim Faster and More Efficiently,
You No Longer Need To Spend Your Valuable Time Searching For It!
We know what it's like to be starting out in the Triathlon. Even though swimming is the shortest part of the race, many view it as a "necessary evil." Swimming is the most difficult part of a triathlon... especially for beginners. Many triathletes leave the water feeling exhausted and discouraged. They wind up hoping they can catch their "second wind" as they do the bike or the run next.
Why do so many triathletes struggle with the swim?
The honest truth is... it's not because they're horrible swimmers. Many of them have no trouble swimming endless laps in their local pool. It's not because they're out of shape... almost every triathlete shows up on race day in great physical condition.
As Seen...
In A Rush? Just Watch This Video To See

How Easy It Is To Improve Your Swim And Slash Your Race Times Fast!
The reason why most triathletes fizzle out in
the swim is because they are doing it wrong!
Most swimmers waste energy trying to churn through the water... instead of moving the body forward. It's as dramatic as trying to row a boat using your bare hands... instead of using top-of-the-line rowing oars. Let's face it: It's no fun to compete in something that you know you don't do well. It's even more demoralizing to do that competition... do badly... and then try to find the energy to finish the other two parts of the race!
The stone-cold truth is... If you want to compete (and compete well) in Triathlons, then you have to make the swim your friend... and not your foe. So how do you make the swim your friend?
Why Overtraining Is No Longer An Option...
When it comes to training for triathlons, I have never been comfortable with the traditional philosophies of "no pain, no gain".I really dislike the tough-guy jock mentality of "the more of an exercise you do, the better it will work". You see, the human body has it's limits of what it can handle before it starts to break down. This breakdown is often called "over-training".
I realized first with my own training — and later on with my coaching clients — that you can't treat your swimming training the same way as you do for your cycling or running training. Each part of the triathlon — swimming, running, and cycling — stresses the body differently... so you need to train differently for each leg.
As soon as I made that breakthrough, I realized the secret to...
Getting More Results From Less Work...
While I was searching for different training tips, tactics, and techniques... I discovered a particular method of swimming that seemed very promising. I started incorporating some of this method's techniques and drills into my workouts. Pretty soon, I started adding it into my clinics and private lessons too.
Here's what happened — I found this particular method helped my swimmers get more out of their strokes, swim faster, and more fluidly, while exerting less energy.
In other words, they were getting more results while doing less work!
So how do you start improving your swimming skills for your next triathlon?
If you're a beginner looking for the best way to get started then there are limited resources available to you. If you're at the intermediate level and are looking to improve your skills, then I'm afraid to say it's not much better.
Training for an open water triathlon swim is not the same as training for any other type of competitive swimming.Open swimming requires more attention to using the proper technique rather than doing ordinary high yardage anaerobic workouts.
And that's why after getting countless emails and customer requests, I created a DVD which any triathlete can use to improve their own swimming technique...
I wanted to let you know that I ordered your Essential Triathlon Swimming DVD about 2 months ago, because I decided to get into the sport of triathlon and it didn't take long to find out that swimming was my weakest discipline.

I've watched the DVD over and over, and have been implementing the drills into my workouts. You really can tell the difference once you're "doing it right". Anyway, my first tri involved a 500M OWS. I entered the "First Timers" swim wave which consisted of 99 males. And I am excited to inform you that I was the 4th guy out of the water! 9min 25sec. Your drills really do work and have helped me develop a strong and efficient stroke.

Next, I'm going to order your complete guide so that I can be 1st out of the water! Thank you for the time and effort that you put into making these guides available to all of us.
-Joe Richardson, Texas City, TX USA
Your DVD was excellent! I learned so much from it and you explained techniques with authority, supportiveness and timing. I will be watching this a lot in order to practice the drills. You really clarified how long each phase should be practiced before going to the next. It was great to 'meet you' via the DVD.
-Catherine Carr, Beaverton, Oregon USA
Introducing,
The Essential Triathlon Swimming DVD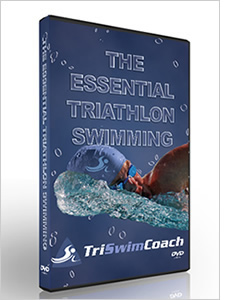 Discover the secrets to improving your swim technique, avoiding painful injuries, and shaving minutes off your best triathlon times to date!
Most newer triathletes are overtaxing their bodies with the way they train. It's not because they want to (who would want to deliberately overtrain?). It's because they haven't been taught correctly. And when they learn incorrect form... it only sets them up for failure... injury... or both.
Everytime I watch an open swim or a triathlon and see dozens of competitors risking injury or becoming so frustrated that they decide to quit, it makes me angry... Angry because it doesn't have to be this way... not when we are talking about a great sport that I absolutely love.
I realized that if I am truly a top-notch swim coach like my clients frequently say... then I need to help other triathletes too... and not just the ones who have the ability to train with me in person. Most of all, the training needs to be enjoyable and even fun. Because if it's not enjoyable, then you won't stick with it and I will have failed you as your swim coach.
I've broken this video into three sections:
Drills To Improve Your Swim Technique


How To Train Safely Using My Powerful Workout Routines


Open Water Swimming... Race Strategies & More!


Simply curl up in your favorite comfortable chair, watch the video and start using these techniques in your next training session. Use either of two complete swim training plans to optimally prepare for your next Sprint, Olympic Distance, Half Ironman, or Ironman Distance race. You will have confidence and ability that you can finish the swim strong with much more energy and shave your swim leg down tremendously. It sounds easy because I've made it easy for every one to use and enjoy.
What types of things are on The Essential Triathlon Swimming?
Well, Here are 21 things that Will Be
Revealed in This Powerful DVD...
2 Core Drills that Build Your Free-style Foundation (7:14)


How to Prepare For Your Next Triathlon in 12 Weeks...


The Three Most Common Mistakes that Beginners Make With Their Swim Stroke (2:20)


2 Open Water and Race Strategies... Ignore Them At Your Own Risk!


A Technique Which Will Help Improve Your Balance & High Elbow Recovery and Correct The Bad Habit of Slapping the Water (14:46)


How to Retrain Your Body so You Stop Muscling Your Way Through the Water...


Why Bilateral Breathing is Critical to Hitting Top Times in the Swim (19:00)


A Simple Technique to Stay On-Course While Swimming...


How to Breath Properly While in the Water... (11:30)


Some People Consider The Start of the Swim To Be The Toughest Part of the Triathlon. I'll Give You 7 Steps To Make It Painless For You...


... and Much More!


Got a Weak Kick? Here's What You Should Do… (3:55)


3 Ways To Make Race Day Less Stressful For You...


A Huge Misconception About Freestyle Swimming – Even Veteran Swimmers Believe This Myth! (2:49)


Why Using the Dolphining Technique Can Mean the Difference Between a Smooth Start... and Falling Flat on Your Face!


A Powerful Drill Which Helps You Increase Your Balance in the Water... (6:27)


The Secret to Turning Around Buoys Fast...


How to Do the Corkscrew Drill — the Best Way To Practice Balancing in the Water at All Possible Angles... (8:55)


Does Drafting Work? You Bet! It's Legal in Open Water triathlons and I'll Share 2 Reasons Why It Can Help Any Triathlete! (32:47)


The Drill Designed to Help You with Proper Hand Entry, Extension, Glide, and Overall Rhythm of Freestyle... (13:50)


Choose the Right Training Equipment and You Can Dramatically Improve the Quality of Your Workouts. Choose Wrong... and Your Workout Can Quickly Turn Into Overtraining. I'll Share My Field-Tested and Recommended List of Equipment... (34:40)


I have been meaning to give you some feedback on my evolution in swimming for some time. The drills and videos have had a very positive impact on my performance. One example would be the inability to swim 50 yards without having on the wall after the first 25.

But the really cool thing is how much more efficient I have become. The drills form the core of my workouts. Each day in the pool is an adventure in some type of breakthrough from the drills i do. While it has not been a cake walk , my proficiency doing the drills does effect my time for a set distance.

Through specific strength training drills and constant focus on technique over speed, I can now finish 6 x 400 feeling strong and ready for my run when I complete my pool workout. Some workouts call for over 3000 yards-no problem, I just ensure that the workouts are primarily keyed to technique work.

My target race is St. Anthony's in April. Thanks Kevin for the great guidance.
-Bruce Mann, Tampa, FL USA
How Much Could You Spend To Get Training Like This?
You could spend hours researching different types of swimming techniques. You could spend even more time testing each of those techniques personally — and still not see any improvement in your race time.
You can find swimming tips for free — and discover they are either incomplete or don't apply to triathlon style swimming.
You could join a masters swim team and add in a few sessions of one-on-one training... and spend hundreds of dollars each month.
You can buy another swim training video — only to find out it's difficult to use... doesn't have clear descriptions or explanations... or you find it takes a lot of time to use.
You Could Deal With All of These Frustrations Like Many People Do...
or You Can
Grab The Essential Triathlon Swimming DVD

instead!

You don't have to research swimming techniques... because I have done the research for you.

You don't have to hire a coaching pro... because I have spent the time and expense to make sure The Essential Triathlon Swimming DVD teaches you what a pro would.

You don't have to worry about how easy a training video is to use... because I made my training DVD easy for anyone to use.

You don't have to worry about spending your next car payment for swim training... because I made The Essential Triathlon Swimming DVD affordable for everyone.

In fact, for a limited time, you can grab your own copy of The Essential Triathlon Swimming DVD for the one-time investment of $37.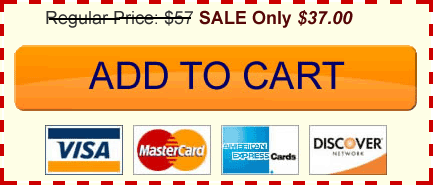 It's a small investment in your triathlon skills that could literally shave minutes off your triathlon time!
In fact, I believe in The Essential Triathlon Swimming DVD so much that I'm willing to take all of the risk off of your shoulders and put it squarely on mine. Here's what I mean...
I'm so confident that you will love "The Essential Triathlon
Swimming DVD" that I'm going to make you an irresistible offer...
100% No B.S. Gold Medal Guarantee
This information-packed DVD contains all of the tips, techniques, and resources that I use for helping countless struggling triathletes experience major breakthroughs. I'm talking about the type of information that is normally only gained from years of trial and error or being trained by a professional coach.
Simply stated, I know there isn't another product available like "The Essential Triathlon Swimming DVD". In fact, that's why I am not afraid to offer you a 365 day, 100% unconditional, no-questions-asked, money back guarantee.
Take up to 1 full year to watch and review the entire DVD. Try any of my workout routines and make an honest, fair effort at improving your open water swimming skills. If you don't feel this DVD was worth every penny, simply email me and I'll promptly refund your money.
Fair enough?
"Kevin, Why Would You Offer
Something Like This DVD For So Little?"
You may be wondering why I would be willing to offer The Essential Triathlon Swimming for a mere fraction of what I could charge. The reason is simple.
When I see countless triathletes overtraining... putting in long hours in the pool... and then not enjoying the level of racing success that they should, it angers me.
I absolutely hate to see other people making the same swim technique mistakes that many of my swim coaching clients used to make... when it's so easy to correct them.
Let's face it: I know I can't change the world... but if I can help a few people change their lives for the better by showing them how to become a more successful triathlete, then I will have made a positive difference.
That's why I decided to create a DVD which will give a select group of triathletes a push in the right direction — so they can reach new levels of success race after race — and do it pain-free.
Six Powerful Reasons Why You'll Be Delighted With Your Copy of The Essential Triathlon Swimming DVD...
Accomplish your triathlon goals in less time...


Become a better swimmer quickly...


Slash 5-10 minutes off your personal best race time...


Have more energy left over after the swim... Attack the rest of the triathlon with high energy and vigor instead of trudging through it like countless others will...


Stay in the "aerobic zone" while training. You'll burn MORE fat while using less effort because you are using superior swimming techniques...


Be ready to join masters swimming groups, keep up with their members, and make more friends. (You won't get lapped by little old ladies or people half your age!)


Are You Ready To Make A Change In Your Athletic Life?
If you are ready to get started on your journey to getting rid of poor swim techniques, overtraining, and the loss of fun in your triathlon training sessions, then grab your copy of "The Essential Triathlon Swimming DVD".
Start living a fuller, healthier and pain-free lifestyle once again!
For the low price of $37— less than a romantic dinner for two — you will get a comprehensive plan to slash your race times to the bone.
Wouldn't that be great?
Isn't your personal happiness and increased health worth it?
You do not have to suffer through overtraining any more. You do not have to use drugs with potentially harmful side effects to get a competitive edge because my plan is 100% natural and safe.
Simply using superior swim techniques will give you a competitive edge that you won't find anywhere else.
My comprehensive plan will start to work immediately as soon as you implement it, step-by-step. Before you know it, your race times will start plummeting!
Start on this amazing training plan today and you'll be able to say "YES" to a healthy, happy and fulfilled life once again.
And before I forget... I also wanted to remind you that this is a 100% risk free offer.
Simply grab your own copy of "The Essential Triathlon Swimming DVD"... take up to one full year to review and try out the methods which I share on this DVD. If you aren't 100% satisfied, simply return the DVD to me for a fast and hassle-free refund. You have nothing to lose except minutes off your personal triathlon record.
Don't wait... Grab Your Copy of
"The Essential Triathlon Swimming DVD" Now!
Priority Order Form
Yes Kevin! I Want To Improve My Race Times Right Now. Give Me My Own Copy of "The Essential Triathlon Swimming DVD"!
I'll tap into your years of personal and professional experience. I'll get access to your extensive expertise of the performance-enhancing tips, tactics, and techniques that you use with all of your swim coaching clients!
I understand I will have a full 365 days to review "The Essential Triathlon Swimming DVD". If I am not 100% delighted with this powerful program, I understand I can contact you for a prompt refund with no questions asked.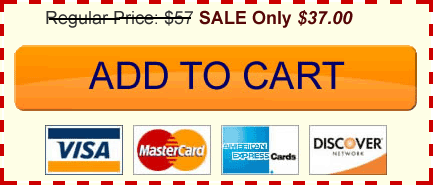 Grab Your Own Copy of "The Essential Triathlon Swimming DVD" For Just $37!
Sincerely,
Kevin Koskella
Tri Swim Coach
P. S. One of the biggest mistakes that beginner and intermediate level triathletes make is using the wrong swimming techniques. Simply improving your technique with The Essential Triathlon Swimming DVD is a proven short-cut to triathlon success!
P.P.S. You can spend hundreds of dollars each month for one-on-one training... and hope you are learning the right open swim techniques. Or you can grab the DVD created by the triathlon training expert with over 27 years of competing and coaching experience. Don't wait... grab your copy now!
P.P.P.S. Right now you are sitting at the crossroads. You can ignore this letter and pretend it hasn't just cost you faster swim times. Six months from now, you will probably be at the same race times that you are at now.
Or you can make the choice today to take charge of creating your own athletic success. You'll choose the path to proven open swim techniques and take the swim from being a feared foe and turn it from your trusted ally. Why not get started now?